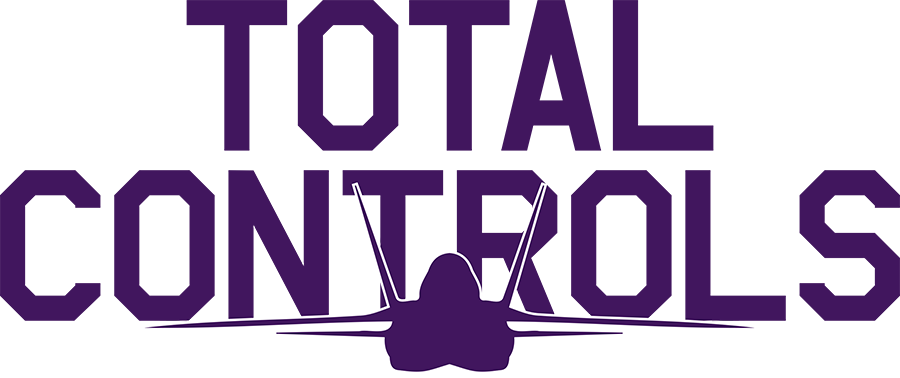 Be in Total Control
The Multi Function Button Box from Total Controls gives you a clear advantage in the skies. Designed with VR in mind it reduces the need for mouse inputs in games such as DCS World. Featuring the most used functions from the F/A-18C Hornet Up Front Controller and the characteristic Data Control Switch from the F-16C Viper the Multi Function Button Box lets you focus on flying. It also features gear- and hook-handle, jettison button, seven light knobs, two rotary encoders with push function for the radios and two misc buttons that can be programmed to do whatever you like!
The size of the box will be the same as the Thrustmaster Warthog trottle, so it will fit any mounting for the Warthog.
Keep an eye out for the Kickstarter campaign!
The Multi Function Button Box from Total Controls will soon be live at Kickstarter.com. Sign up to our newsletter to get the latest information about the Kickstarter.com-campaign.
Frequently Asked Questions
What will the box cost?
The price is not yet set. It all comes down to the number of backers in the Kickstarter campaign. My goal is to produce a quality piece of hardware at a reasonable price. It might be in the range of $250-300, but a large scale production will help reduce the price.
How large is the box?
The box will have the same dimensions as the Thrustmaster Warthog throttle and will fit any Warthog mount. Width 152 mm, length 272 mm.
Will the gear and hook handle be removable?
Yes, they will. They can be screwed on and off as you like.
What buttons will you use for the box?
Exact manufacturer is not decided yet, but the buttons will be backlit and have a distinct tactile bump.
When will the Kickstarter campaign go live?
The campaign on Kickstarter.com will go live as soon as everything else is decided. We are right now looking for suppliers and technical solutions. The campaign will hopefully be up sometime before summer 2020.
Will the box be fully compatible in DCS World?
Yes, of course. In DCS World any function in any plane can be bound to any button on any device. The Multi Function Button Box will show up as a new device in the game and all the buttons and knobs can be used for whatever function you desire.